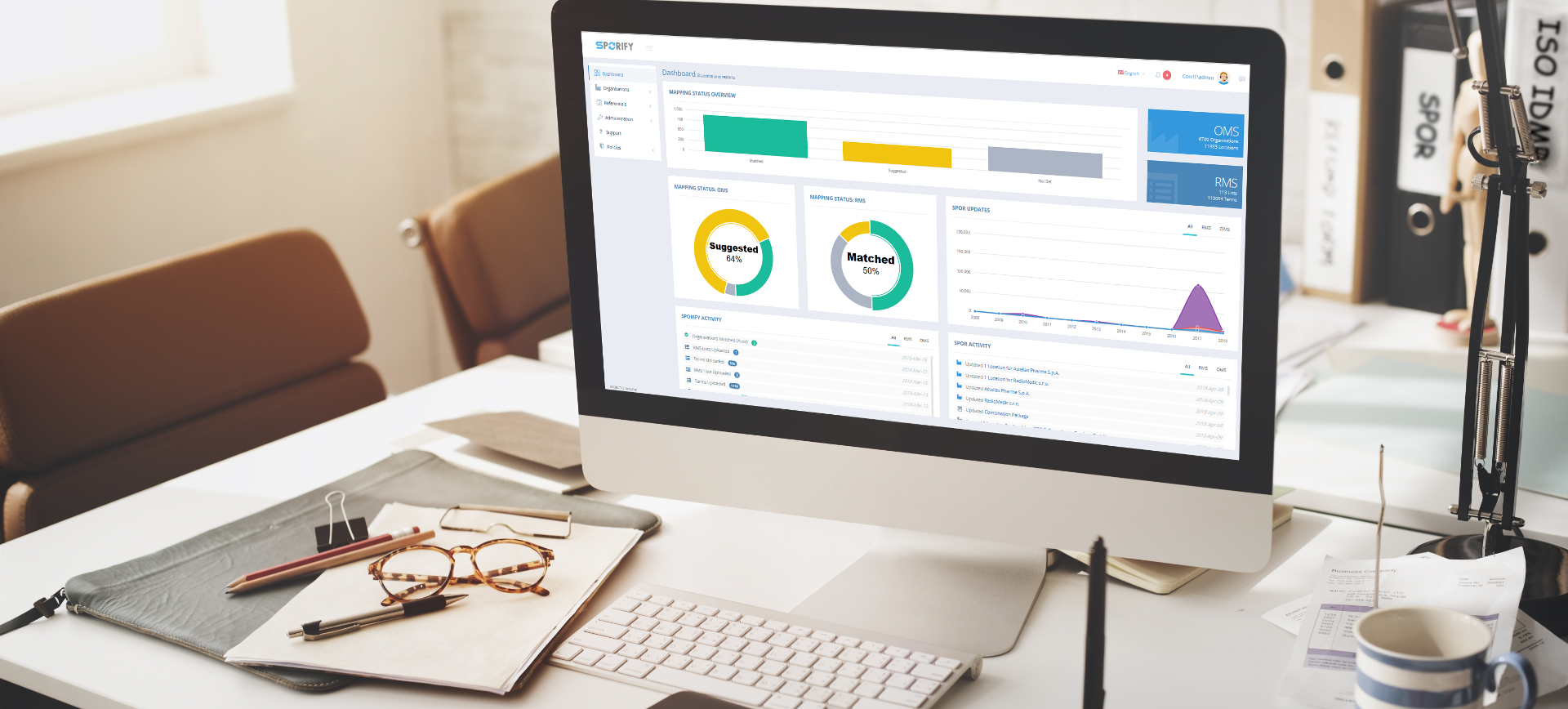 Single Solution to Match, Maintain, Synchronise & Integrate SPOR Data
SPORIFY provides a Simple, Secure, Single Solution to enable Mapping, Synchronisation and Notification services between your systems and SPOR master data with a streamlined workflow process.
Synchronisation
SPORIFY keeps up to date with the latest EMA SPOR changes and provides you instant access to live information. Always Map against the latest SPOR values and keep informed of updates.
Integration
Our Integration options allow you to link your mapped data to your source systems. Choose from extract and load integration or call SPORIFYs inbuild API for instant access to the latest SPOR data. Our API allows you to translate you mapped local data IDs directly into SPOR data IDs.
Notifications
Stay in the loop. SPORIFY delivers up-to-date notifications when SPOR is updated for all data you are interested in. SPORIFY will match all non-matched terms that become available on SPOR automatically or alert you of suggested matches with the latest SPOR updates.
Referentials
Map Data from your source systems to RMS from SPOR. Create Local System inside SPORIFY and view your real time matching status to SPOR Data.
  Multi System Matching
  Auto Matching
  Suggested Matching
  Set Custom Resolution Status
  Notifications
  Synchronisation
  Export
  Reporting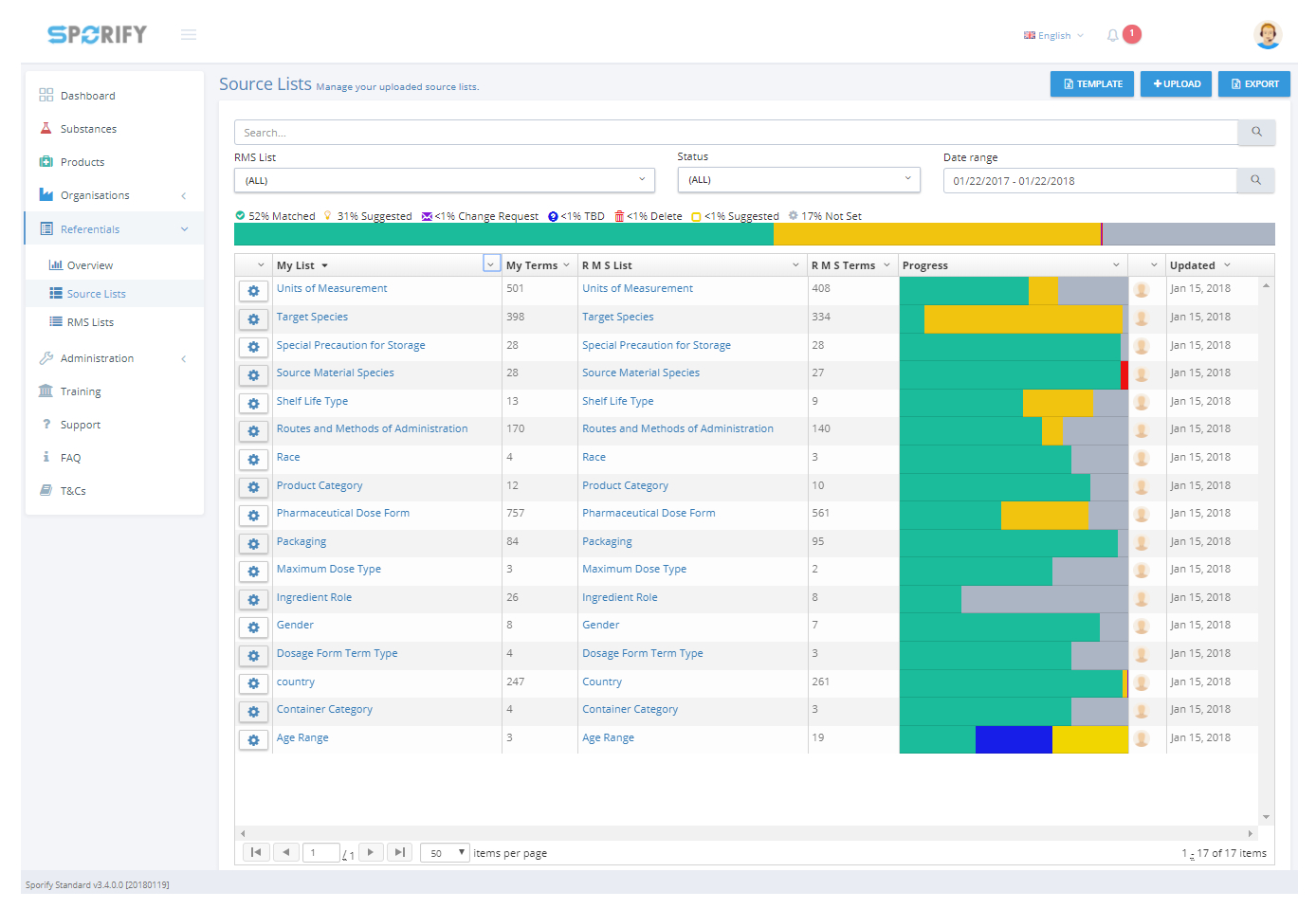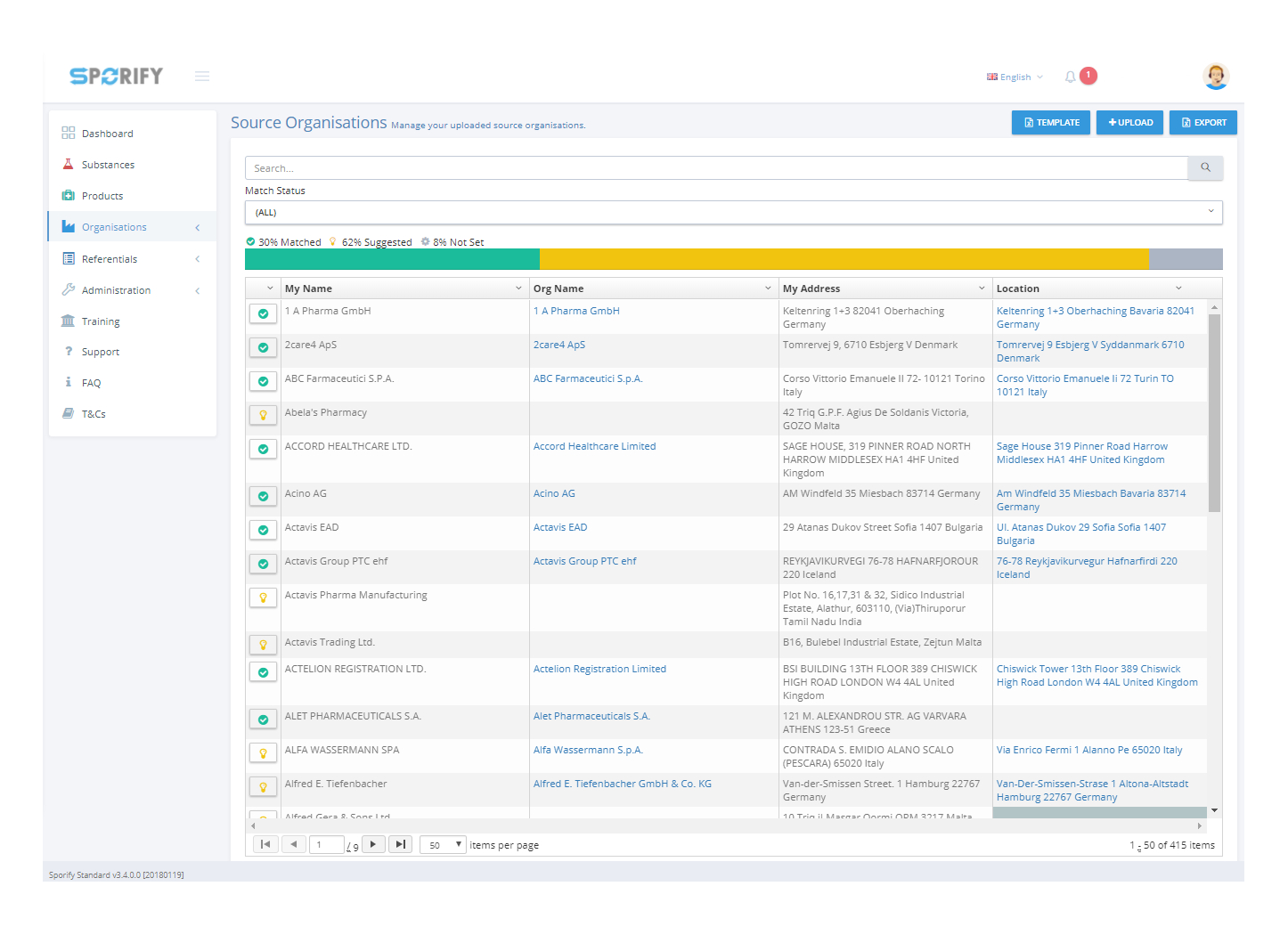 Organisations
Simplified Multi Layered Organisation and Location Mapping. With direct access to full SPOR OMS information for localisation and multilingual mapping.
  Multi System Matching
  Auto Matching
  Suggested Matching
  Set Custom Resolution Status
  Notifications
  Synchronisation
  Export
  Reporting